Always at your service !
We're a Switzerland-based film production company and creative agency that's passionate about bringing your ideas to life. Our mission is to create visually stunning content that effectively communicates your message to your audience.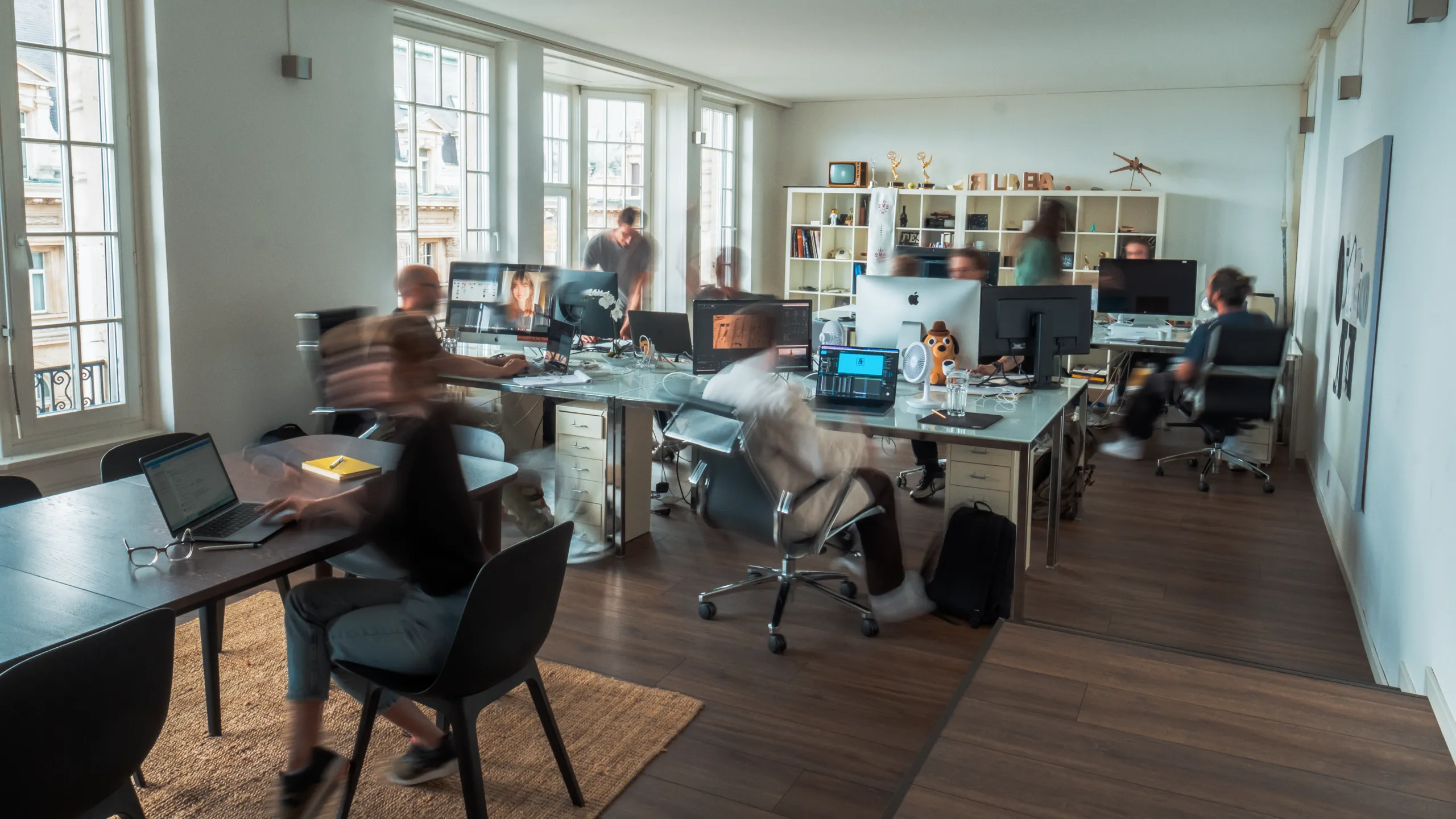 360 Campaign
Before we make, we think and we like to understand your environment before starting with a project. We create a thought-through campaign by using our expertise in marketing, advertising, and design for your brand to stand out.
Network branding
We elaborate strong and memorable brand identity that resonates with audiences and establishes a loyal following for the network.
Films
May it be commercial, insitutionnal, short or feature films, we conceive bespoke content using your voice, your tone and your knowledge to give the best reflection of your brand and tell the most engaging story.
Production
May it be through a production company or an agency,, in a studio, in an institution or outdoors, we like to find the best means to shoot authentic content for your needs.
Directing
Our in-house team is expert in finding the right angle to give life to your story.
Post-production
Through video editing, CGI animation (2D,3D) or digital versioning, our in-house team has all the tools to give legs to your story.
Layout creation and design
Coming from a video or being a stand alone asset, we put your ideas into perspective to make them the best print version of themselves.
Image creation
With graphic design, drawing, storyboarding or even CGI, we extend every bounderies to image creation.
Web banners and social assets
We conceive imagery for your web needs, may it be with animated banners or static imagery for your social networks.
Our dream team
We launched in New York City in 2003, and are now based in the heart of Lausanne. The city of Lausanne is in a central and strategic geographic location within both Switzerland and Europe, facilitating collaboration with national and international clients.
Laurent Fauchère
Co-Owner / Director / Creative Director
Antoine Tinguely
Co-Owner / Director / Creative Director
Fanny Vuattoux
Account Director / Strategic Planner
Christel Sonnard
Productrice
Ana Murta
Accountant / Office Manager
Felix Helfer
Lead Animator 2D / Compositing / Editing
François Jaquier
Lead Animator 3D / Compositing / Colorist / Designer
Alan Madiata
Animator 2D / Developer / Storyboarder
Romain Chautems
Editor / Camera Assistant
Samy Guisolan
IMD Apprentice
Mathieu Oguet
Interactive Media Designer
Nikola Bartek
Graphic Designer / IMD Apprentice
Our clients
From different horizons, various backgrounds, countless experience, we like our clients the way they are: like us.
Awards